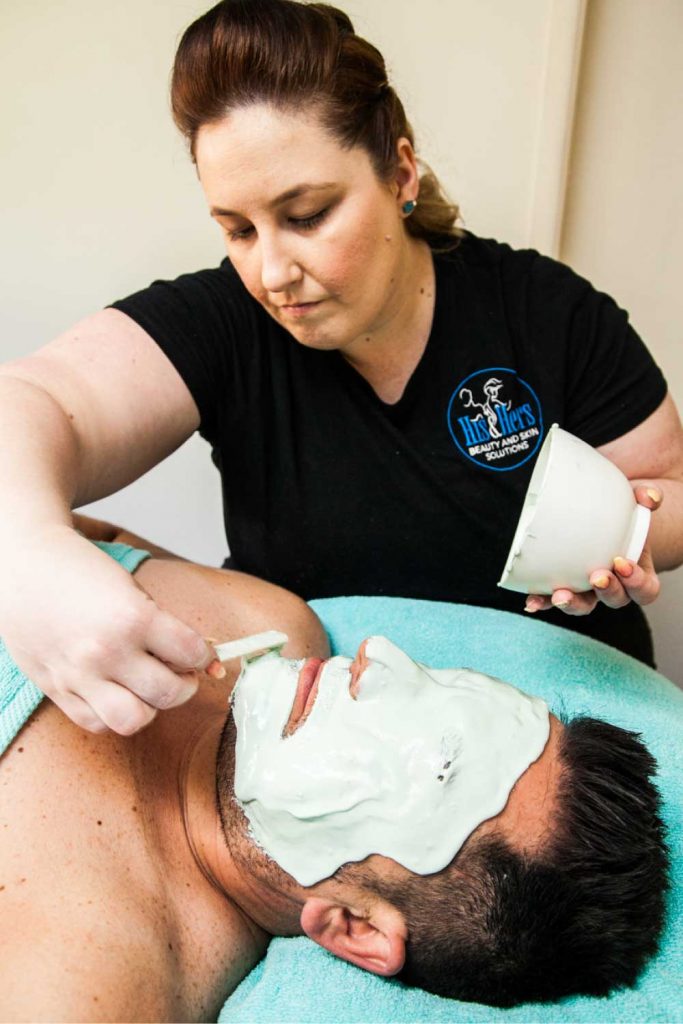 This client is actually myself! I have been working on my skin journey for the last 14 years, which is also how long I have been working in the industry. I have tried a multitude of products including Algologie, Pevonia, emergin C and O Cosmedics.
My skin has come a long way and I am so happy with my results that I just could not resist using my own skin as a case study.
This first picture is where my skin journey started when I was 17/18 years old.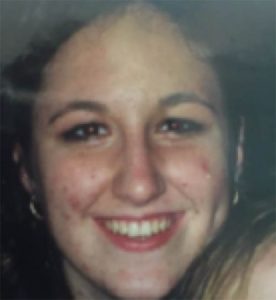 I really started my treatment when I moved to Brisbane. Every week for three months, I began treating my skin with emergin C fruit acid peels, microdermabrasion and LED light therapy.
Then, after the three months I changed approach and started focusing on products to determine what was going to be the best for my skin. I tried nearly everything available from both Pevonia and emergin C until I found what really worked for me.
emergin C Products:
I started using Multifruit cleanser to break down my congestion
I used Replenogen B as this product was for hormonal skin imbalances
multi vitamin and retinol serum – this made my skin breakout like crazy for about 1 month then the breakouts stopped happening unless it was my cycle. This product did my skin wonders, it only has .25% retinol in it but it was the best thing ever.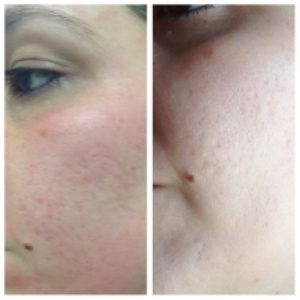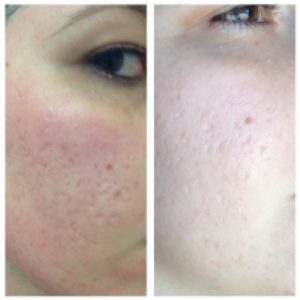 6-12 months later my skin had stopped breaking out constantly. I was on the right facial routine at home and I also would give myself weekly peels a home with professional peel. This really made all the difference in the world!
4-5 years later the scarring was so prominent that I couldn't handle it anymore. The new owners of the salon I was working in had decided to bring in skin needling, so I thought I would give that a go…. WOW WOW WOW! It was the best thing I have ever done. I had treatments every 4 weeks at 1.5mm in depth, whilst still using emergin but I then started O Cosmedics. Then I added the vitamin C and BHA powder and potent retinol to my home routine as well as mineral pro and the results over the 12 months were amazing. I have had 14 skin needles/ dermapen treatments so far.
I've recently bought dermapen into my salon and both myself and my clients are loving the results. I cannot wait to do more!
My salon now carries both emergin C and O Cosmedics. I try to do a weekly to fortnightly peel on my skin, which include all the Pro Dermal peels: pumpkin, pomegranate, retinol, alpha beta, oxygen and bio white and I have gotten the best results ever.
I've also changed my home care to O Cosmedics with some emergin C products. I am so happy with the results that I have achieved through my skin journey and I am still in the process of improving my skin every day.
I love my job and I aim to help clients out there with the same problems. Time, patience and effort is what it takes to get your skin to where you want it to be. You just need to be willing. Book an appointment today!