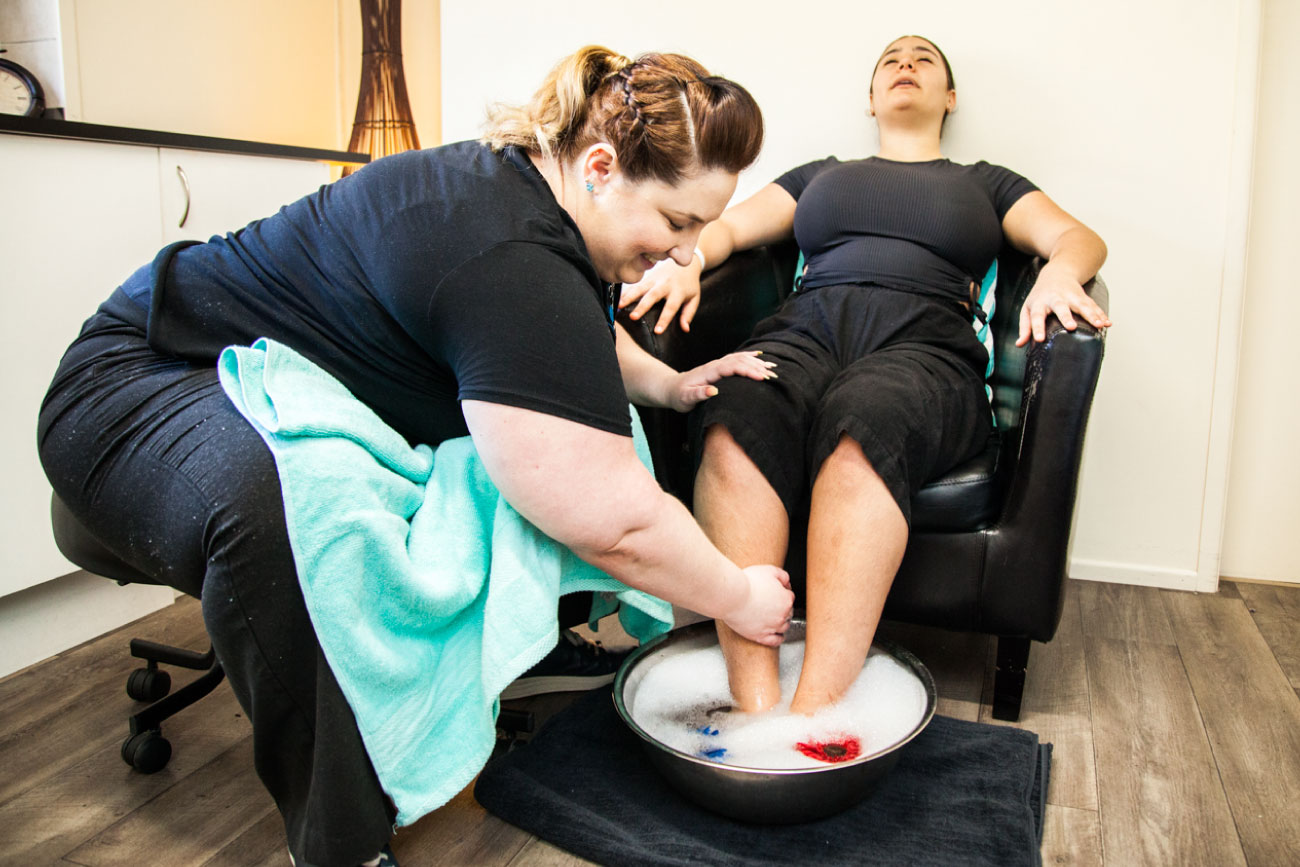 hands and feet
TOTAL BLISS PEDICURE
60 MINS | $95.00
Pedicure begins with a luxurious, warming foot soak, followed by extensive tidying of the nails and cuticles and a foot peel to help remove that unwanted dead skin and cracking on heels, this is followed by an invigorating scrub, paraffin treatment mask and a relaxing foot and leg massage. Toes are then painted with your choice of nail colour or shellac polish.
SHAPE, BUFF & POLISH
30 MINS | $35.00
If you are just after a quick colour for your nails then Shape, Buff and Polish is the way to go.
SHELLAC
sHELLAC COLOUR APPLICATION| $35.00
CREATIVE COLOUR APPLICATION| fROM $40.00
Shellac is a unique gel based, high shine, non-chip application, designed to last for up to 2 weeks on fingers and longer on toes.